Our custom designed concepts help you achieve the most important thing for your store: Loyalty.

EXCITE
Glowmark designs unique customer retention loyalty programs that are exclusive for your stores to help capture your shoppers' attention.

ENGAGE
Our exciting programs are sure to engage your shoppers, bringing them back to your store over and over again.



ENHANCE
Through Glowmark's programs, we help to enhance your relationship with your shoppers, creating a strong and lasting bond.

EMBRACE
Our programs have been proven to encourage loyalty with your shoppers, delivering valuable customer retention.


Creating A Partnership That Works For You
Glowmark values the relationships with its clients. It is our goal to be by your side always as we work toward growing your brand. From formulating strategic programs to conducting surveys and market research, we ensure that our services will help you gain value as you move forward in the best possible way.
CUSTOMISED PROGRAMS
Backed by our years of experience, Glowmark is fully equipped to tailor make unique and exclusive customer retention loyalty programs suited for your store.

Our merchandise based programs will entice your target audience to keep coming back to your stores with amazing rewards, where they are loyal and happy to shop with you.

Uses of Bonus Stamps and collectibles in the unique customized programs encourage customers to spend more in your store. In fact, once it gains momentum, It does not stops.
EXCLUSIVE REWARDS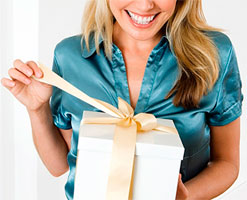 Glowmark believes in quality, which is why our rewards are exclusively sourced to provide your shoppers with products they are excited about.

Our merchandise is carefully chosen with one purpose in mind: To enhance your shoppers' lifestyle.

Hence our rewards are stylish, highly innovative, collectible items beautifully packaged to create an exceptional value yet competitive in terms of pricing.
ENGAGING EVENTS
Loyalty is all about building relationships. Hence, we believe in bringing people together to experience what you can offer.

Let Glowmark design and plan customised events for your – whether it is with the press, your shoppers and even your staff –
to engage and excite them about your activities.
RESEARCH AND ANALYSIS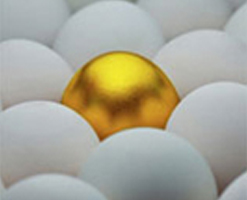 Building customer loyalty means understanding your shoppers in the first place.

Through our experience and in-depth knowledge about buying behaviours, we are able to provide you with valuable analysis, exclusive to your target audience to help you make better business decisions.
LOGISTICAL SUPPORT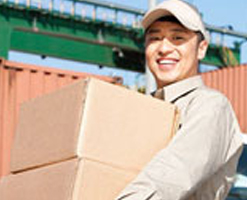 At Glowmark, we believe in going all the way with our clients.

Which is why we ensure our services will help to achieve your goals, from start to end.

Our logistical support services will ensure your programs are well executed. Leave the logistics to us while you watch your business grow.